Born in Vancouver, Canada, Aliayta completed a BA in violin performance at the University of Victoria and moved to London in 2017 to complete an MA at the Royal Academy of Music. She is a founding member of the Echea String Quartet, THIRTYMINUTES, Orbit Duo and Apart Together.
Aliayta played with the Echea Quartet from 2017 – 2022, and with the ensemble held chamber music fellowships at both the Royal Academy of Music and the Royal College of Music. During this time, the quartet gained representation from City Music Foundation, Concordia Foundation, The Musicians' Company, Hattori Foundation and the Kirckman Concert Society. With Echea, Aliayta performed across Europe and North America at venues such as Wigmore Hall and the Musikverein and won national and international competitions including the Paris Biennale's 'Tremplin' and the Royal Overseas League. With the quartet, Aliayta was mentored by John Myerscough, Simon Rowland Jones and Mathieu Herzog, and worked with some of the world's leading musicians including Marin Alsop, György Kurtág, and Thomas Adès.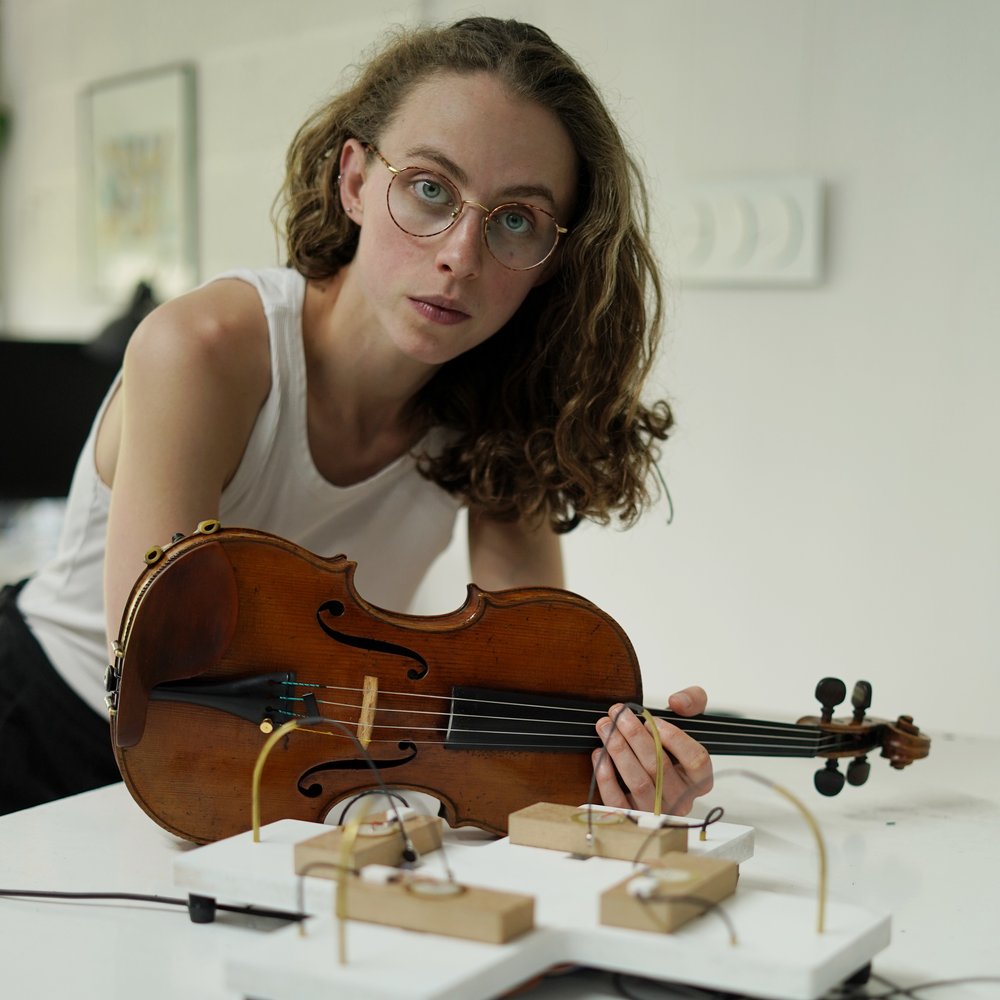 Aliayta regularly performs with the London Symphony Orchestra, has played at the BBC Proms with 12 Ensemble, Poppy Ajudha, Tiana Major9 and Kojey Radical, and works on many interdisciplinary projects including an ongoing collaboration with arts and design practice Kai Lab. In 2020, Aliayta worked with Pathway to Paris alongside Patti Smith, Olafur Eliasson, Joan Baez and Bill McKibben to deliver online events as part of World Environment Day and NYC Climate Week. More recently, Aliayta has performed with Max Richter at the Barbican Centre, played at 'Live at Lost River' alongside artists including Patrick Watson and Martha Wainwright, and recorded on Esmerine's Juno award-winning album 'Everything Was Forever Until It Was No More'.

Aliayta works as a composer and commissioner premiering new music. In 2020, she co-founded three interdisciplinary projects: Orbit Duo, THIRTYMINUTES and apart together. Through these projects, Aliayta has commissioned new works from composers including Olivia Shortt, Cris Derksen, and Robyn Jacob, collaborated with Marla Hlady and Luke Hathaway, premiered work at the Canadian Opera Company and Long Beach Opera, exhibited audiovisual pieces in galleries in London and Berlin, and won an award for Best Short Film at the SSFF Spring Shorts Festival in Massachusetts.