A versatile musician for whom "alternative or avant-garde approaches to his instrument are only part of the everyday tool kit" (Georgia Straight), Canadian clarinetist Dr. Liam Hockley is a dynamic performer of classical music and passionate advocate for new and experimental music. His repertoire encompasses not only the standard clarinet repertoire from the eighteenth to the twenty-first centuries, but also the results of numerous collaborations with Canadian and international composers on innovative new works.
Liam has performed as a soloist or ensemble member on three continents, including appearances on Vancouver New Music's concert series, Music on Main's Modulus Festival (Vancouver), the SALT New Music Festival and Symposium (Victoria), KLANGRAUM (Düsseldorf), the Stockhausen-Konzert und -Kurse Kürten, A Place to Listen (Victoria), the Banff Centre for the Arts and Creativity, NUNC! (Evanston), and the Kuandu Arts Festival (Taipei). He has been featured as an emerging artist in residence with the Music on Main concert series and was the director of the Ensemble in Residence at the Simon Fraser University School for the Contemporary Arts for the 18/19 Academic Year. His performances have garnered him many accolades and awards, including an interpretation prize at the Stockhausen-Konzert und -Kurse Kürten.
He maintains an active schedule of performances as a freelancer with diverse ensembles in Vancouver and on Vancouver Island. In this capacity, he has performed with the Vancouver Symphony Orchestra, Victoria Symphony, Vancouver Island Symphony, Vancouver Metropolitan Orchestra, Turning Point Ensemble, Nu:BC Collective, and Aventa Ensemble and has appeared as a soloist with the University of British Columbia Symphonic Wind Ensemble, the Victoria Symphony, and the Greater Victoria Youth Orchestra.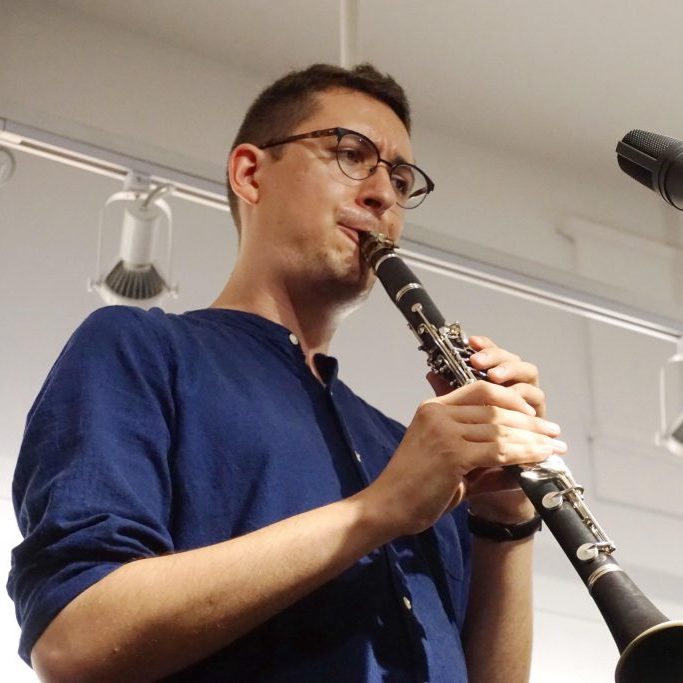 Liam holds a Doctor of Musical Arts degree in clarinet performance from the University of British Columbia. His dissertation, "Performing Complexity," developed a new analytical perspective to demonstrate how complexism's distinctive material and conceptual elements (which are often suggested as leaving the performer no room for interpretation or expression) engage with unique forms of performer agency. His research was supported by a prestigious Joseph-Armand Bombardier Canada Graduate Scholarship (SSHRC) and a University of British Columbia Doctoral Fellowship. Liam also holds a Master's degree from the University of British Columbia and a Bachelor's degree (with distinction) from the University of Victoria. His teachers have included Cris Inguanti, François Houle, Patricia Kostek, Earl Thomas, and Christian Gossart.