Katelin was born in 1989 in Burnaby, B.C. and first picked up the bassoon near the end of high school, studying for a year in Vancouver with Julia Lockhart before moving to Montreal to study with Martin Mangrum and Stéphane Levesque at McGill University in 2008. She completed her Bachelor's in bassoon performance at McGill in 2012, and went on to pursue a Master's at the Staatlichen Hochschule für Musik und Datstellende Kunst in Mannheim, Germany, where she studied with Ole Kristian Dahl.
Katelin has freelanced extensively throughout Europe; during her studies, she played regularly with Kammerphilharmonie Mannheim, Heidelberger Sinfoniker, Rotterdam Philharmonic Orchestra and Het Gelders Orkest as both a principal and a tutti player. She later won the position of second bassoon in the Danish Radio National Symphony Orchestra in Copenhagen, Denmark, on a temporary contract, and went on to hold a contract in Odense Symphony Orchestra as well. During this time, she has also been a trialist for the position of co-principal bassoon in the RTÉ Irish National Symphony Orchestra in Dublin, Ireland, and continued to freelance throughout Scandinavia, playing with the Aarhus Symphony Orchestra, the Malmö Symphony Orchestra and the Finnish Radio Orchestra. Since her return to Canada in 2016, Katelin has played with the Vancouver Symphony Orchestra, the Vancouver Metropolitan Orchestra, Allegra Chamber Orchestra, Vancouver Island Symphony Orchestra, Kamloops Symphony Orchestra, and the Okanagan Symphony Orchestra. She is also a passionate chamber musician and member of the Loïc Dequidt Ensemble – a Jazz/Classical nonette based in Sweden, performing all original compositions fusing the two idioms. She is a member of the Ventos Wind Quintet, based in Vancouver, B.C.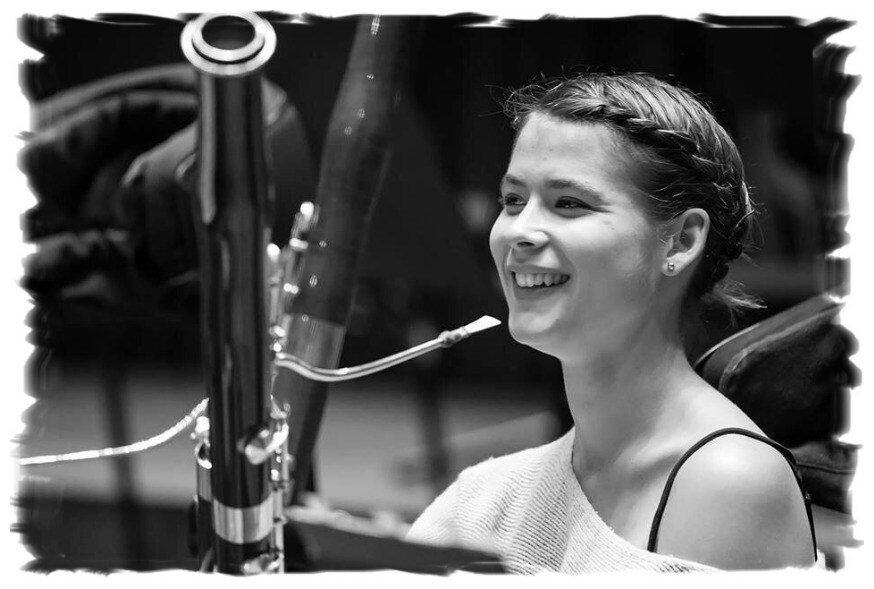 Since founding Artemis, Katelin has taken on a position of leadership not just as a skilled performer and musician, but as an artistic director and activist as well. In stepping into these new roles, Katelin hopes to provide an artistically authentic new way forward for herself and other musicians who, like her, have become disillusioned with the classical music world, while still being in love with classical music.